Verizon's 5G Stadium – Super Bowl LIV Brand Experience
As our team is getting ready for another successful weekend in Miami Beach with the Capital One South Beach Wine + Food Festival, let's take a look back at one of the biggest events of the year- Super Bowl LIV! This year, Super Bowl was back in Miami to complete its 11th year of hosting. Between the private parties, LIVE news castings and the biggest game of the year- Hype! provided over 50 staff for Verizon's 5G Stadium located at Super Bowl LIVE at Bayfront Park.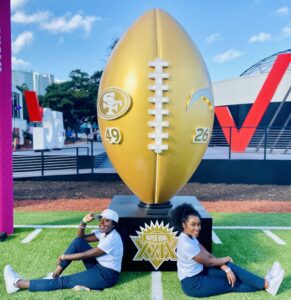 The Verizon 5G Stadium was a way to immerse fans into the future of what NFL stadiums could have with the power of 5G. Whether it was telling you the wait times at the restrooms, where the closest Pro Shop was, or helping you see the game at a whole new angle, guests were taken through an experience like none other! Verizon guests were taken through a 5- minute video demonstration of 5G before being able to connect with brand ambassadors in the B2C area. Brand Ambassadors were there to talk consumers through the different 5G compatible devices, demonstrate gaming apps that showed different 5G capabilities like Realtime Gaming, and the 5G Home.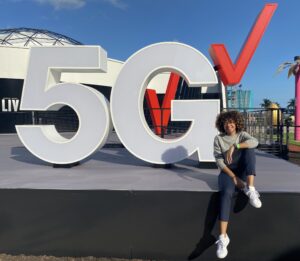 Our team was made up of brand ambassadors, product specialists and market managers who traveled from over 15 different states including all over Florida. Over 12 days of activation, our staff assisted with Verizon Up enrollments, registration, B2C interactions, player meet and greets, client walkthroughs, and more! Combined, our brand team had over 215 years of experience working on Verizon activations and for some of our top managers, this was their 11th Super Bowl working with Verizon specifically.