Program Spotlight: Michael's Tree Farm
The Hype! Agency just recently partnered with Periscope and Michael's Craft Store, a retail chain that offers a wide variety of arts and crafts supplies as well as home décor. This pop-up style activation was located on the sidewalk directly across from the NYC Michaels store at 675 6th Avenue. Hype's purpose for this program, was to staff for Michael's Tree Farm Pop-Up to generate an increase in sales for the faux trees sold at the craft store. They paired elegant tree displays with complimentary hot cocoa which brought many consumers into the footprint.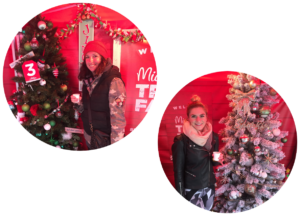 Our team of five included one field manager who was SafeServe Certified and four Brand Ambassadors, all who displayed high levels of holiday cheer and excitement for the upcoming holiday season! During the activation, the team was responsible for boosting faux tree sales at the Michael's location across the street.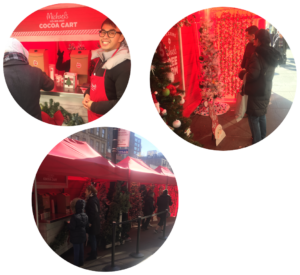 Through customized and unique interviews, Hype was able to staff the very best talent for this program. All team members were willing to work outside for shifts of 4-6 hours. Overall, the activation was executed flawlessly and the team did an excellent job bringing the holiday spirit to life!
Looking for holly jolly staff to activate your next holiday promo?
Contact us today and let's create some holiday buzz!!