Experiential Marketing & the Holiday Season
Each year, it seems like the holiday season hits us full force the second the clock turns midnight on Halloween! (Cue the Christmas music) Instantly we are flooded with holiday toy commercials, jolly radio ads and decked out department stores. And while this is the time for traditional marketing campaigns to take over- it is the experiential marketing campaigns that cut through all the tinsel and stand out from the rest!
This festive time of year allows brands to tap into what makes experiential marketing effective- sights, smells, tastes, sounds, and feelings of joy! Whether it is having Christmas Carolers singing outside a retail location, Brand Ambassadors handing out hot chocolate on snowy shopping weekends or Product Specialists showing off the latest and greatest kids toy- your campaigns should find the ways to evoke these sensations of positivity and warmth associated with the holiday season.
Here are a few of Hype's favorite Holiday Promotions:
Target "Merry-Making" Holiday Ornament Event:
On December 13th 2015, Hype's Brand Ambassadors set up shop in 10 Target stores all across the United States! In each store, local artists customized hundreds of personalized messages and designs for Target customers throughout the day. Decked in festive Santa hats and bright red aprons, our field managers and brand ambassadors enticed shoppers to stop by the table to personalize and take home their own ornaments. They passed out candy canes to shoppers while waiting, managed the lines, answered questions about the event activation and helped participants fill out a survey about Target's holiday services.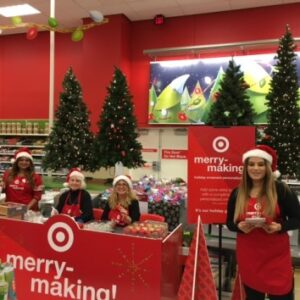 Cox GIGABLAST Holiday Activations:
During the Cox Communications 100 Days of Speed campaign, our teams of Brand Ambassadors helped customers get to where they needed to be faster by offering free speed gift wrapping at Cox retail locations and yummy hot cocoa. Outside of those locations, our merry carolers brought joy to passerby's with their quick Christmas carols!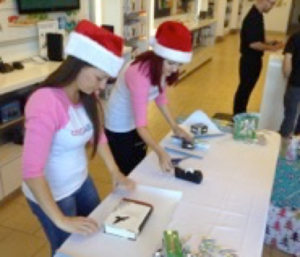 ABC Family's 25 Days of Christmas PR Stunt:
ABC Family hosted the event in order to promote their movie, Santa Baby 2: Christmas Maybe with Jenny McCarthy and Dean McDermott. Guinness Book officials were on hand to certify the event as the largest-ever gathering of Christmas elves. This festive, fun and slightly off the wall event was just the kind of thing people were looking for during the hectic holidays.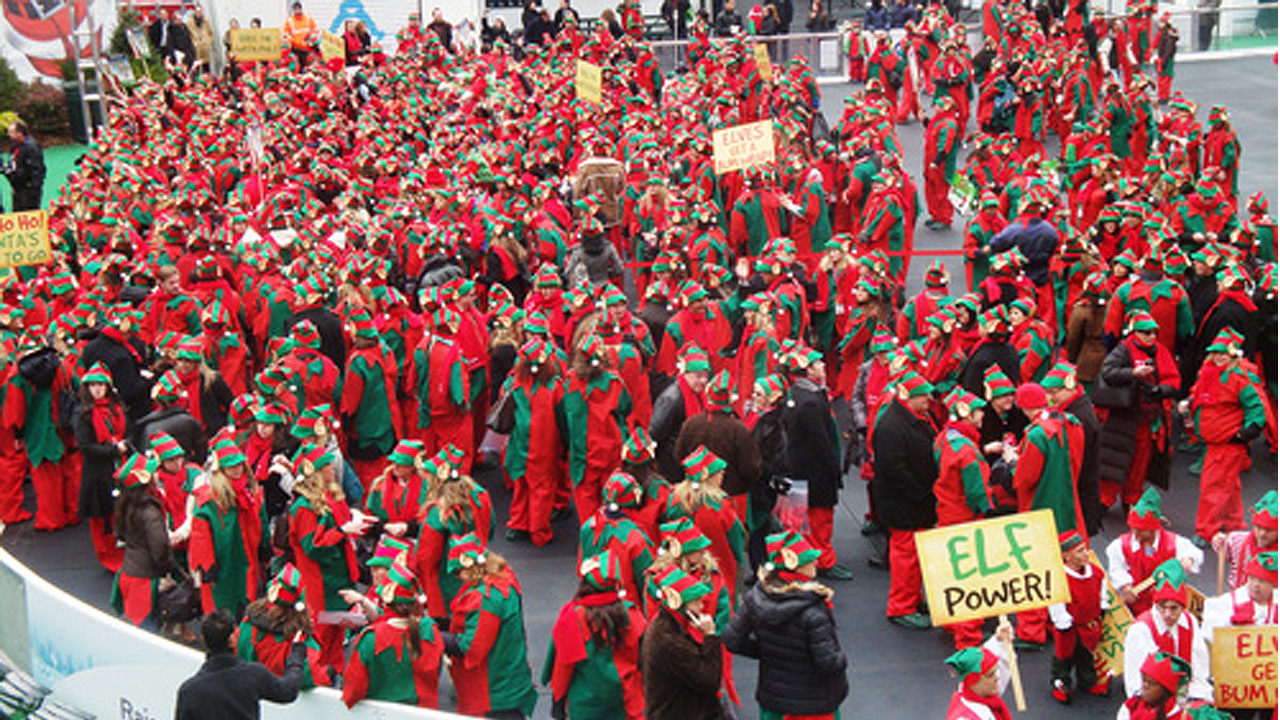 During this special (and sometimes stressful) holiday season, experiential campaigns and activations can be very successful for your brand. Working with the right execution partner is crucial during this time. Here at Hype, our dedicated account teams provide 'round the clock service to ensure that our staff, our clients and our activations are always fully covered- even during the busy holiday season. Contact us today and learn how Hype can help light up the season with your holiday activation!