Program Spotlight: Mrs. Meyer's Rose Bowl Parade
In honor of #ThrowbackThursday and with 81 days left in the year, we're revisiting one of our favorite events that kicked off 2019! To ring in the New Year, Mrs. Meyer's Clean Day participated in the nationally televised Rose Bowl Parade. With their Garden Fresh theme, the float brought home the win for "most outstanding depiction of national treasures and traditions". And the fun didn't stop there!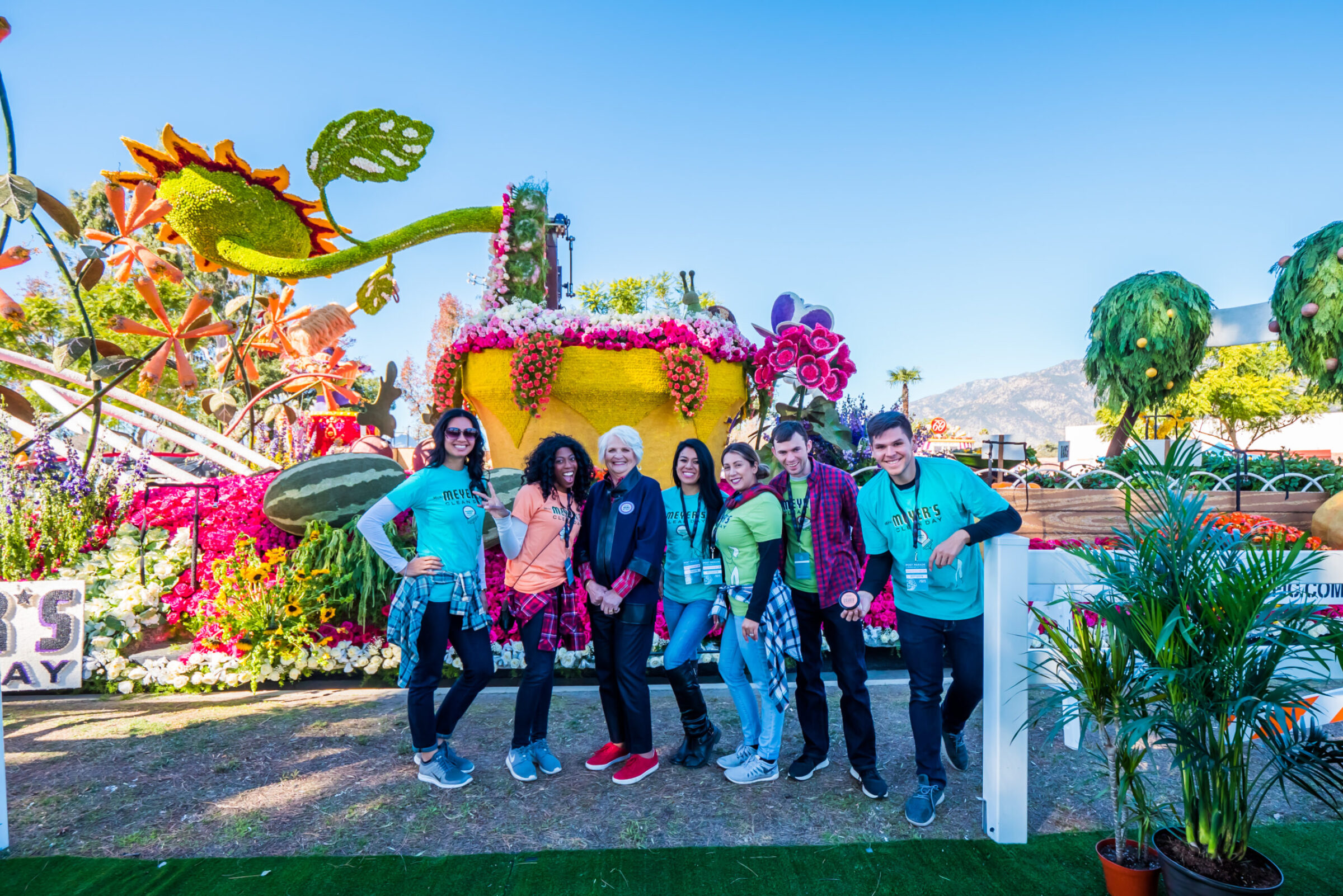 Post parade, the float was out on display for attendees to get a closer look at all the gorgeous flowers and learn more about Mrs. Meyers Clean Day. Within the 20×20 footprint (built & executed by our friends at Onboard Experiential), Hype!'s 5 all-star Brand Ambassadors manned various stations allowing consumers to get a hands on experience with the brand. The stations included a hand washing area to test different soaps, a pledge wall to be kind for 2019, and a table for customizing tote bags. Visitors also left with samples sizes of hand lotion and dish soap.
Looking for the right staffing partner for your 2020 Rose Bowl activations?
Send us a quick note and we'd be happy to build a proposal!