Dickies @ The Great American Beer Festival
The Great American Beer Festival is a three-day annual event hosted by the Brewers Association, held in Denver, Colorado. The GABF brings visitors from around the world to sample thousands of different American craft beers. This year in partnership with Rahr & Sons Brewing Company, Dickies, the classic workwear clothing brand, had a booth with 4 different interactive elements. The overall goal of the program was to raise brand awareness for both Dickies and R&S Brewing Company, all while leaving a lasting impression on the show attendees.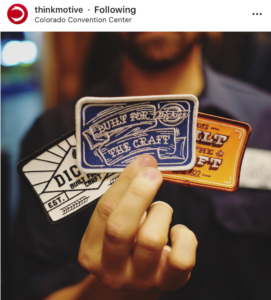 Within the footprint there was a heat press machine for attendees to get custom Dickies patches added to their gear, an on-site barber delighted attendees with a free beard trim or quick haircut, a social media contest allowing attendees to win Dickies swag, and a custom Dickies Quarters game- where attendees could win branded key chains or bottle openers. To make these activation elements truly come alive, Hype partnered with our friends at Motive to staff a team of All-American, all-star Brand Ambassadors that not only were skilled BAs, but also share a passion and love for craft beer!
Just like any event, if you don't have the right staff, all the amazing elements you put into an activation can fall flat. The moment when the Brand Ambassador and consumer meet is very critical. Having the right person, delivering the right message paired with an incredible experience makes the moment last long beyond when the activation ends.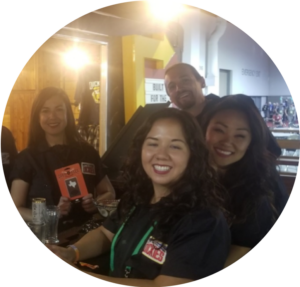 And don't just take our word for it! Here's what our agency partner at Motive had to say:
"…thank you very much in your help with all of the staff at the Great American Beer Festival. Everyone did an absolutely fantastic job and had a terrific attitude and work ethic; they made it very easy to have a smooth and successful activation. It was a terrific team and Hype's staffing continues to always provide the best event staff for when I need them!".
Ready to get started staffing your next promotional experience? Give us a call and we'll get started right away on your next experiential campaign.