Intern Diaries: Bella's First Brand Ambassador Experience
Every day in the office, I hear countless interviews being conducted for programs across the country, and even though I have helped interview potential Brand Ambassadors, I had never been interviewed to be a Brand Ambassador. When I heard that one of our Activation Specialists was looking for Brand Ambassadors to work at the "Secret Life of Pets" movie premiere in my area, I was eager to dive into the Brand Ambassador world!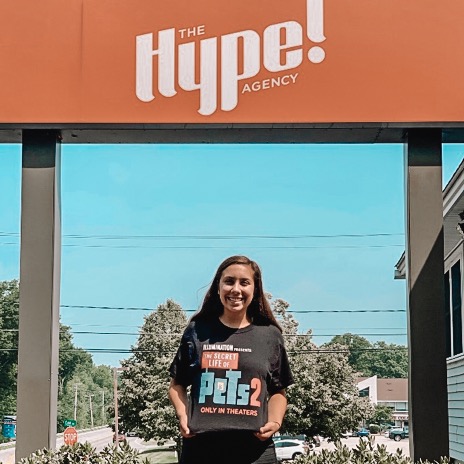 The process to become a Brand Ambassador with Hype! was simple. Through my profile, I indicated on Hype's new Dashboard that I was available to work and was interviewed by an Activation Specialist. After the interview, I was happy to see I was confirmed, and was ready to listen in to the brand-based training call. Two days before the event, I received the final details, studied the talking points and prepared for a fun day of work!
During this activation, I handed out flyers to people walking through the shopping plaza hoping to draw the attention of those interested in learning more about the premiere and promotion. Onsite, I recognized all the details that our team works through to make sure the event runs seamless and is successful for our clients. Because of how easy it was to work, and how fun the activation was, I look forward to working as a Hype! Brand Ambassador again!