Meet the Interns – Summer 2019
Each year, Hype!'s Summer Interns gain hands-on marketing experience that helps build resumes and start careers off on the right track. This extensive intern program doesn't compare to any preconceived notions that you may have about internships. From day 1, our interns do a deep dive right into the wild world of experiential marketing and live events!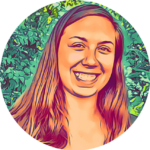 Bella: Hype! Internship – Take Two!
Hi all! My name is Bella and I am a rising senior at Bentley University, where I study marketing focusing on a comprehensive business curriculum. I loved working at Hype! so much, that I came back for a second summer!
During my first summer internship at Hype! I focused on Social Media Marketing, on-boarding new employees and learning about the world of Experiential Marketing. This summer, I am interviewing new Brand Ambassadors, working in the field and upgrading our new Talent Management System. My decision to return was based on the office culture as well as how passionate everyone in the office was about their work! My first summer provided me with the foundational knowledge needed to work and excel in programs this summer.
One of my favorite aspects of working in the Hype! office is the collaboration. Nobody is afraid to ask each other for help or recommendations. This is perfect because we all are working towards the same mutual goal of providing the best staff for all our clients' events!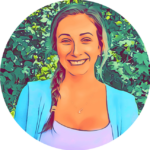 Paige: 1st Internship Ever!
My name is Paige and I'm an upcoming junior at The University of New Hampshire studying Business Administration with a focus in Marketing. My desire to work in the field of Marketing and events started early on when I would watch my dad prep different events and trade shows.
When I came across The Hype! Agency, I immediately wanted to join the Hype! family and everything they have to offer. Being that it's my first internship I was nervous and had pre-set expectations. In my first week, I was overwhelmed with the support and help from everyone in the office, and how they were encouraging me to ask questions to learn the already established rhythm in the office. During week one, I learned how to assist in creating profiles for Brand Ambassadors on our new Dashboard and get Brand Ambassadors on-boarded with New Hire Paperwork.
Unlike most first internships I'm not making your typical coffee and errand runs. I have been thoroughly involved with current activations and meetings, such as recently being added to the Refinery29 team. My favorite part about this experience is seeing firsthand what it is like to work in a business environment, and how I can use that for my remaining years at school and after.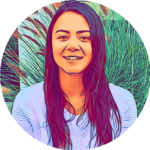 Amanda: First Internship at Hype!
Hi, I'm Amanda! I'm going to be a senior at Syracuse University studying Sociology with a minor in Marketing. Different from Bella and Paige, I am a Hype! intern in the West Coast office in Redondo Beach, California. It's a small group on the West Coast but I felt welcomed immediately and I love getting to know the team and joking around with them!
Even though the offices are across the country from one another, our weekly video and conference calls allows both offices to communicate and stay cohesive with each other. I think the cross-country collaboration is important within Hype! and makes a difference in our work experience and efforts.
I found this internship while I was leaving a building and saw "The Hype! Agency" office sign. I felt like it was fate when I searched what Hype! was all about because the industry has always intrigued me. I knew that this summer I wanted to be more hands-on in my internship and gain real work experience so I could apply that to school and life after graduation. The Hype! family exceeded my expectations and right away I was interviewing potential Brand Ambassadors for an event in San Diego! This has been so exciting for me because it means that I have major responsibilities and that Hype! trusts me to be independent and professional with their staff and clients.