10 Habits of Successful Experiential Campaigns: Creating Transactional & Personalized Experiences
In 2016, Hype! teamed up with Motive and Pepsi at the MLB All-Star Game for a block party to give consumers a fun and interactive experience. Brand Ambassadors directed games where consumers could win cool prizes like a custom baseball tee screen-printed with an Emoji sporting their favorite team's ball cap. After individuals knocked over Pepsi cans attached to a rack, they could win select Pepsi or All-Star Game items. They also had the opportunity to hit a ball into a small area for the prizes. These games engage consumers and got them excited about the event.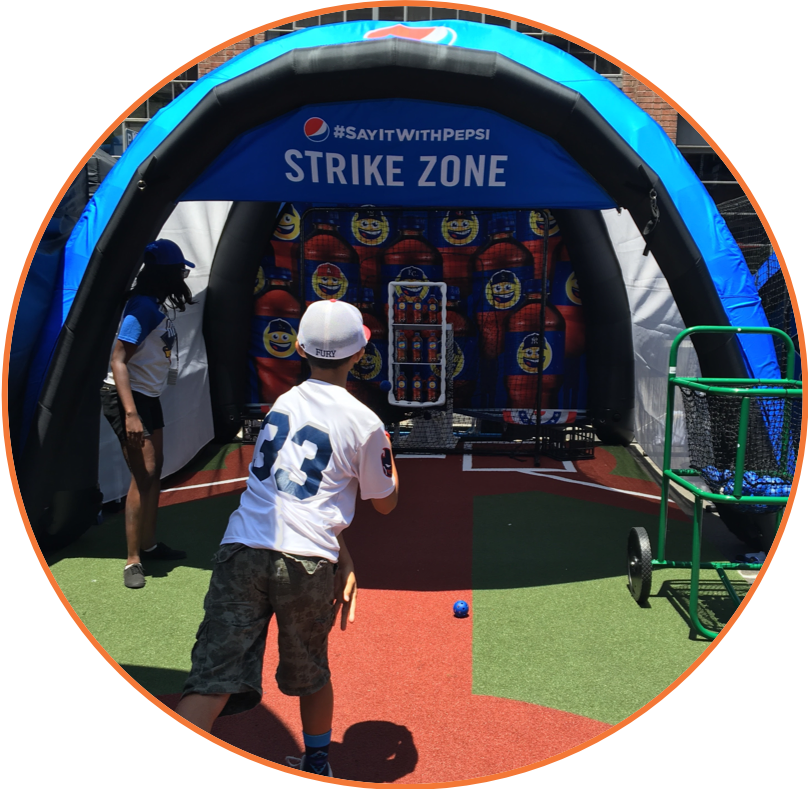 A transactional and personalized experience happens when a consumer exchanges something from an activation for a personalized product to take home. Consumers may need to redeem a voucher from winning a game or earn tickets from participating in each station that can be redeemed for their personalized prize at the end of the activation. Pepsi's activation at the All-Star Game was a prime example of a transactional and personalized experience.