All We Do is Win! Championship Promotions & All-Star Brand Ambassadors
With the Pittsburgh Penguins' recent Stanley Cup Win, Hype took some time to reflect on all the "wins" our brand ambassador teams have been a part of. Which begs to ask the question: Is it a coincidence that our teams just so happen to activate throughout the seasons of championship winners? I think not!
Let's take a look back at the last 3 years of championship activations that our brand ambassadors have been a part of:
Super Bowl XLIX: New England Patriots vs. Seattle Seahawks
For 100 days leading up to Super Bowl XLIX, Hype activated our GIG Gang Brand Ambassadors around the Phoenix area promoting Cox's launch of their 1 GIG Internet. Since Phoenix was also playing host to Super Bowl XLIX, we took advantage of that time to execute a Guinness Book Record break attempt at the Scottsdale Fan Fest as a way to generate buzz and excitement for Cox's GIGABLAST and our 100 Days of Speed!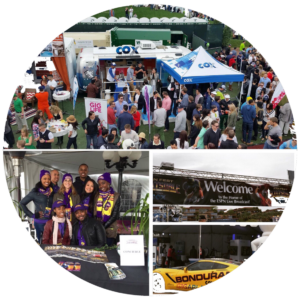 Due to the scope of the program and the other activations we had at Super Bowl XLIX (including the Nike Speed Zone and Scottsdale Fan Fest event staff), Hype flew out Stephanie (Sr. Producer and Dir. of Marketing), Ryane (Dir. of Activations) and Dayna (CEO/Founder), to oversee the activations. We had the added benefit of the New England Patriots playing in the Super Bowl that year as well! Our brand ambassador teams brought home a win, successfully activating over 300 hours during Super Bowl week… oh, and Dayna was in the stadium cheering as the Pats brought home the win for New England!!!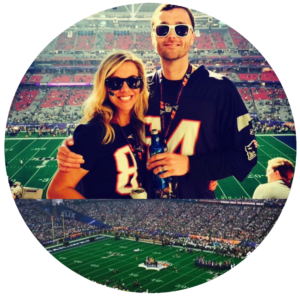 Super Bowl 50: Denver Broncos vs. Carolina Panthers
On-site in San Francisco during Super Bowl 50, we had one of Hype's larger brand ambassador teams activating at Super Bowl City presented by Verizon. This team consisted of seasoned veterans who worked with Verizon during the regular NFL season games at football stadiums nationwide. We had 24 lucky and hardworking staff fly out to the wonderful city of San Francisco from every corner of the country. With the addition of our local brand ambassadors who represented Verizon at the San Francisco 49ers games, and some other Cali-based folks, our team of 30+ was complete and ready for action! Our Denver Broncos Verizon Product Specialist and Assistant Manager were lucky enough to be on-site to watch the Broncos kick Panther butt resulting in their 3rd Super Bowl win!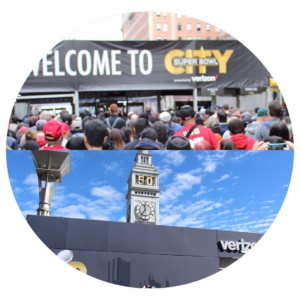 Super Bowl LI: New England Patriots vs. Atlanta Falcons
With each year that passes, the Super Bowl activations get bigger and better. And this year's Super Bowl 51 Verizon Program did not disappoint! Before our Patriot's fans got to witness one of the greatest comebacks in sports history, our very own all-star team of Verizon Specialists (consisting of 19 product specialists and brand ambassadors) spent two weeks in Houston training and executing at Super Bowl LIVE.
The majority of our team members were product specialists who had been working on our NFL regular season Verizon teams nationwide since August, including team members from our Atlanta Falcons VZ and New England Patriots VZ teams! On game day, we had a small team of five product specialists overseeing charging stations inside NRG stadium at the Verizon footprint. Two of our regular season Texans Product Specialists worked alongside our New England Patriots Market Manager (who was lucky to be onsite and witness her Patriots win)!!
Stanley Cup 2016 & 2017: Pittsburgh Penguins
Over the last two NHL seasons, Hype has partnered with Momentum Worldwide and Verizon to provide Verizon Brand Ambassador staff to activate at a footprint inside the Penguins Arena during the entire NHL season. While the Penguins hit the ice, our brand ambassadors and product specialists ran the plays off the ice- managing various activities including a charging station, puck shot competition, and air hockey tables. With the regular season ending in April each year, our teams continued into June to cheer their team on to two Stanley Cup victories in a row!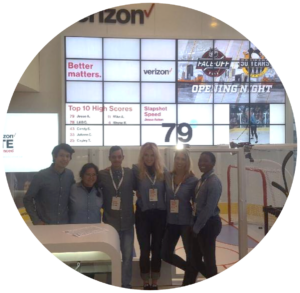 2016 MLB World Series: Chicago Cubs vs. Cleveland Indians
During the 2016 MLB Season, Hype staffed and managed six regular season Bank of America teams consisting of brand ambassadors and product specialists that focused on acquiring credit card applications for the MLB Bank of America Rewards credit card. Of these teams, a select group of all-stars were then part of the post season teams that traveled along with the ALCS and NLCS championship series. Once the World Series games were determined, we traveled out the best of the best staff of both series' brand ambassador teams to activate during the World Series games.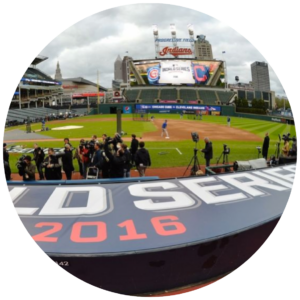 The 2016 World Series was the 112th edition of the championship series and the first meeting of those franchises in postseason history! Hype's team hit a home run and got the great opportunity to be in the stadium while the Cubs defeated the Indians, ending one of the longest world championship droughts in North American professional sports history!!!
Want to hit a home run with your next experiential program? Give us a call and we'll get started right away on staffing your next promotional marketing campaign. All it takes is a call, a quick email or even fill out our proposal request.