May Hype! Happenings
May is officially here, and typically we'd be gearing up for a very busy summer season of festivals, tours, street teams, you name it! Instead, we are still at home with the uncertainty of when we can all be together again and what that new normal will look like. We encourage you to use this time to get creative! There are many resources available to us that can help us learn and grow during this time.
And we know that if we tap into those resources the comeback will definitely be greater than the setback!!
Rather than shutting down and waiting, at Hype! we got our gears moving and started thinking about how we can utilize our services to do some good during this difficult time. In a truly collaborative effort, we partnered with our friends at Turtle Transit and 36creative to launch the Thank-You Tour Initiative – a program to give back to our local front-line heroes. Read more below!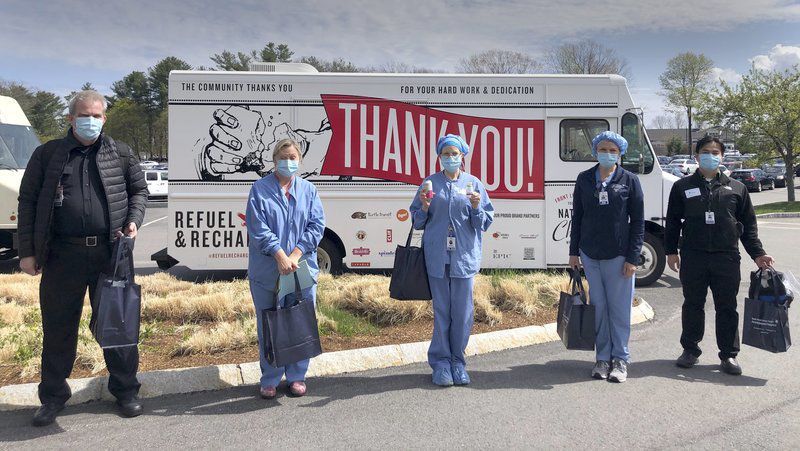 Over the last two weeks, we've delivered custom care packages in our "Thank-You Food Truck" to health workers, police and firefighters in Massachusetts and New Hampshire.
With brand partners including King Arthur Flour, Clif Bar & Company, Stonyfield, General Mills, Cedar's Foods, Lenny & Larry's, Eastern Standard Provisions, Ooh La La Brands, Spindrift Beverage Co, Inc., RISE Brewing Co., Trattoria Amalfi, Sauce Boss, and Encore Specialty Foods, we have been able to make this initiative a reality!
Free Food Safety & Career Development Resources
Since so many of Hype's brand partners are food and beverage brands we wanted to share that for the month of May, ServSafe is offering free food safety online courses as well as free career development courses. Check out the offers here.
And, don't forget to keep your Hype! Talent Profile up to date if you complete any of these courses (or if you've already completed). In your dashboard, you have the ability to upload certifications right to your profile! From all of us here at Hype!, we hope you are staying happy and healthy!