Program Spotlight: "Merry-Making" Holiday Ornament Event
This December, Target got into the holiday spirit by offering shoppers the chance to take home a free, personalized ornament in select stores! In this fun, "Merry-Making" titled event, Hype's role was to provide a reliable and enthusiastic field manager and brand ambassador at each location to attract customers to participate in the festivities!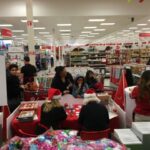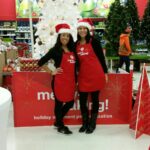 On December 13th, a busy Sunday shopping day, Hype's Brand Ambassadors set up shop in 10 Target stores all across the United States! The store locations that we activated at were in: California, Colorado, Minnesota, Illinois and Florida. In each store, local artists customized hundreds of personalized messages and designs for Target customers throughout the day. Decked in festive Santa hats and bright red aprons, our field managers and brand ambassadors enticed shoppers to stop by the table to personalize and take home their own ornaments. They passed out candy canes to shoppers while waiting, managed the lines, answered questions about the event activation and helped participants fill out a survey about Target's holiday services.
There was an overwhelmingly positive response to this event across all stores! Customers were happily surprised to have the opportunity to design and take home a free ornament, courtesy of Target! Our ROCKSTAR field managers and brand ambassadors were able to brighten the day of hundreds of shoppers over the course of the day and Target was happy to be able to give back to their loyal customers during this holiday season!