Work it Wednesday- 2018 Round Up!
As we are closing out 2018, we are reflecting on all the fun and amazing events we staffed and talent we worked with! 2018 was non-stop busy from the first week in January until the last weeks of December! 2018 brought an array of new clients but also continued business of loyal and valued agency partners.
2018 was chock full of brands ranging from Verizon Wireless, William Grant, Boston Magazine and American Express, all the way to 5 Hour Energy, Chobani, Anheuser Busch, and Lenny & Larry's! It is obvious that no brand is the same, giving pathway to a world of infinite experiential marketing stunts which we saw play out this year!
We began 2018 the same way we finished 2017, with some FOOTBALL! For the 3rd year in partnership with Momentum Worldwide, Hype and our ALL-STAR BAs traveled to represent Verizon Wireless at Super Bowl 52 in MN! Not only did our brand ambassadors travel from all over the country, they bared the freezing cold temperatures while also bringing the HYPE!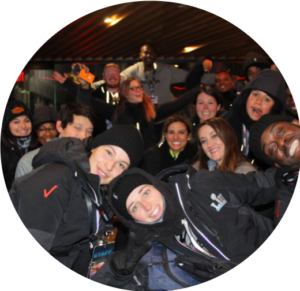 While Married at First Sight was preparing to premiere their 7th season this summer, Hype's brand ambassadors were generating buzz in 7 major US markets with a coast to coast celebration of marriage! As couples were leaving the marriage license bureau, brand ambassadors were asking for their receipts to surprise and delight them by reimbursing their license cost with an envelope of cash!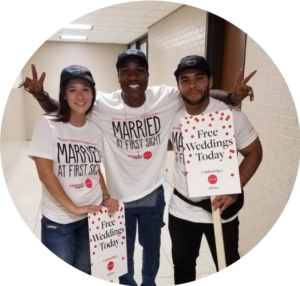 In July, Hulu came in hot with their Castle Rock footprint in downtown San Diego during Comic Con. The 2-block large activation consisted of interactive sites where guests were able to explore and feel like they were in the actual show.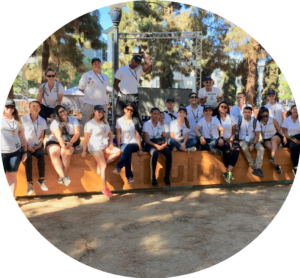 One of Hype's most feel-good events to be a part of was Verizon Wireless' Hurricane Michael Response Plan- Recover Together. With the goal being to support the community as they work to rebuild after Hurricane Michael the Brand Ambassadors had 3 missions:
Responsible for community surprise and delight events featuring Verizon donations and giveaways throughout the panhandle during the holiday season
Mobile street team that traveled throughout the panhandle on an 8-week tour
Commitment to help the panhandle recover and rebuild alongside disaster relief partners including the Red Cross and Habitat for Humanity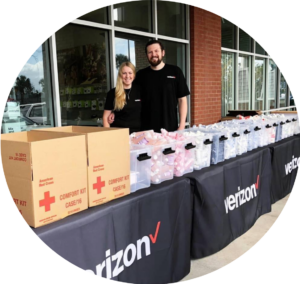 Looking back, 2018 was a year of success, new partnerships and learnings but we are looking forward to 2019 and all adventures it may bring!!