Program Spotlight: Cargill's 150th Anniversary & The Hype Agency
Cargill celebrated its 150th Anniversary of the company that was founded by William Wallace Cargill, which today is now one of the largest privately-held enterprises in the world. This weeklong celebration took place Monday, October 19 – Friday, October 23rd. The goal was to bring together emerging international thought leaders with Cargill Learning Journeys in Africa and China, and prominently participate in events where improving food security and sustainable food production are covered topics.
Cargill provides food, agriculture, financial and industrial products and services to the world. Working with farmers, customers, governments and communities, they help people thrive by applying the insights and 150 years of experience. They have 143,000 employees in 67 countries that are committed to feeding the world in a responsible way, reducing environmental impact and improving the communities where we live and work.
Cargill welcomed invited guests to join the celebration, so they could learn about its rich past and look to the future of Cargill. It also provided a variety of interactive attractions. Hype was brought in to provide a morning and evening team of brand ambassadors that have experience assisting guests in the following ways:
Greeting and welcoming guests as they entered the Cargill event. Offered guests maps, and provided a high-level overview for those interested.
Creating and customizing a thrive portrait. Our staff assisted a photo station where guest could email or text a photo to themselves. Hype staff assisted the guests in exploring dynamic, interactive story displays and historical artifacts highlighting Cargill's 150 years.
Our staff managed the Global Food Stations, which allowed guest to take a culinary journey and tasting their way across four world regions with different small bites served each day.
Interactive Gesture- Hype staff assisted guests in the state-of-the-art; interactive, gesture-based digital games, which brought select Cargill stories to life.
Hype staff ran product giveaway in promotional samples.
Hype staff guided guests into the theater and assisted towards guests' seats.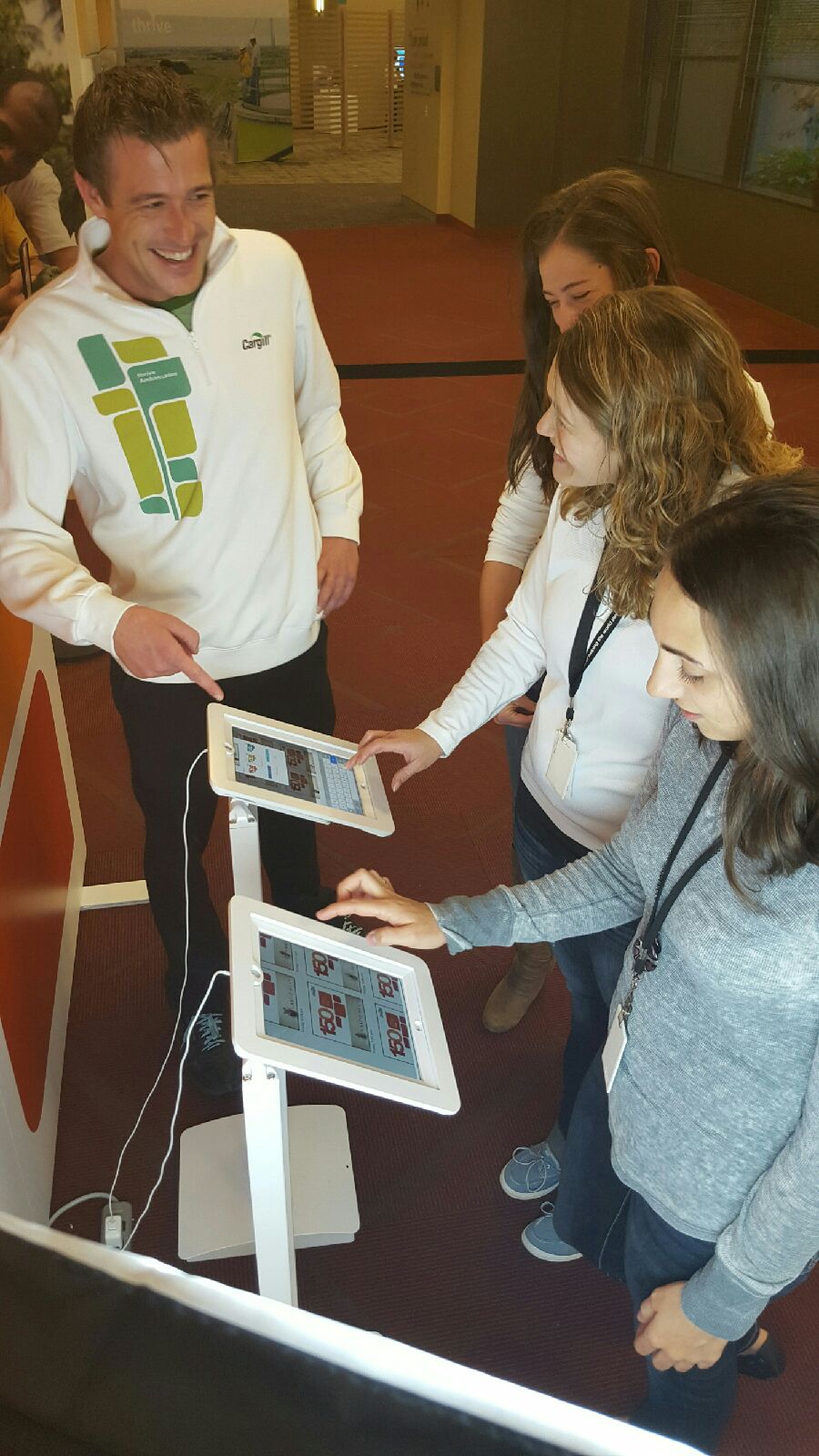 The selection of Brand Ambassadors mainly came from Minneapolis, MN and required a blend of men and women. This weeklong celebration had a morning shift of Monday – Friday, and an evening shift on Tuesday, Thursday and Friday.  All the morning shifts required 28 Brand Ambassadors, and the evening required 29 Brand Ambassadors.
It was a great event as the brand ambassadors had the chance to rotate stations allowing them to interact with new guests on a daily basis. The brand ambassadors were also given a chance to learn more about a company that was in their community.