A Misfit Affair – citizenM Bowery Hotel Opening
Downtown Manhattan's newest luxury hotel was launched last month in true NYC style- showcasing their uniqueness, design and comfort through a launch party that evoked a bizarre flair and eclectic style. The citizenM Bowery Hotel hosted a night of glitz and glamour showing off the newest place to stay in the city! In partnership with NA Collective, Hype meticulously selected staff that fit the role of sequin-clad brand ambassadors and promotional models. BA staff took event guests through a hotel tour and invited them to experience "A Misfit Affair".
The hotel's lobby served as the hub for the festivities of the night. Carefully placed lighting, disco balls, balloons, along with a kickass-soundscape playlist kept the party pumping throughout the night! Photo-ops created backdrops that Instagrammers dream of, and every detail down to the male brand ambassador's silver sequin pocket square, created an experience that lives on well beyond the event!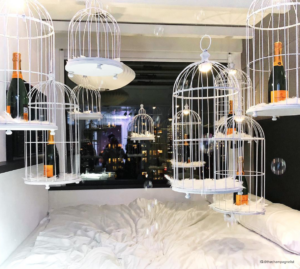 The experiences that were fabricated and fashioned for this special opening were above and beyond creative! And these types of events truly are some of our favorite to play a part in. When it comes down to the critical moment of a consumer and brand ambassador meeting, all of the hard work, creativity and dollars spent can fall flat if you don't have the right people representing your brand.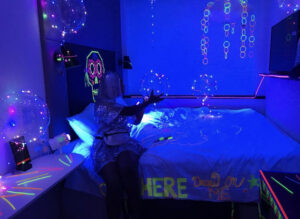 Your vision, your promotion, is our focus, and we know how to effectuate a topnotch experiential campaign! Not sure where to start? Reach out. Request a proposal today.