#TheInternDiaries – Entry 1- Week 5
From the desk of Alex LaPrade- Hype EC Fall Intern:
Hello everyone! My name is Alex LaPrade and I am The Hype! Agency's newest marketing intern. I can't believe I'm already in my fifth week here at Hype! Time has been flying by and I have been fortunate enough to learn and experience a lot in just a short amount of time.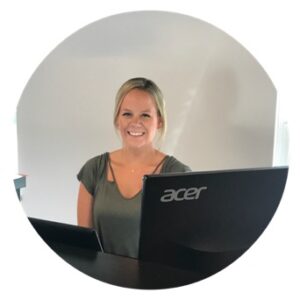 During my first week, I participated in a "Surprise and Delight" event put on by Reebok. I made my way into Boston on the day of the event and had the pleasure of surprising people who were moving-in to the South Boston area. The surprise? A free pair of Reebok Float Ride Runs! It was such an exciting experience to see the look on people's faces when we surprised them with the free pair of high-end running shoes! In addition to this, I was so thankful to have been able to be a part of such a rewarding event in my first week.
Since then, I have been involved with a food truck sampling tour presented by Avocados from Mexico and Tabasco. This tour is making several stops to different universities and retail locations across the country. The tour provides a few different food samples all featuring the Avocados from Mexico as well as Tabasco. My job has to assist the tour producer – Noel Cadorette, with tasks such as securing kitchens for prep work, reaching out to health departments to obtain permits, as well as other miscellaneous tasks. I also got the chance to visit Turtle Transit; a company that creates and produces mobile marketing vehicles and interactive displays. While visiting Turtle Transit I was able to see all the work and creativity that went into bringing the food trucks to life! I also got to sit in on a training session with the team that will be hitting the road. The whole day was an extremely cool experience.
At The Hype! Agency, everyone is 110% focused on their work; but that doesn't mean there can't be a little time set aside for some fun! Between Hype luncheons, plank challenges, and hanging out with Frank (see the incredibly adorable VP of operations below), there is surely never a dull moment in the office.
A lot of what I've been doing is very new to me, however, the entire Hype team has been so helpful with answering my hundreds of questions along the way. I've had such great experiences in the past five weeks, that I can't help but to be excited for what the next few months will bring.