Our Brand Ambassadors Are Preparing for San Diego Comic-Con 2013!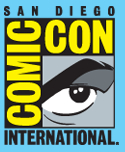 We are gearing up for a fun weekend in San Diego! We are so excited to be attending Comic-Con this weekend, where we will be on-site at the convention with our team of talented brand ambassadors representing several of our clients! Getting to go to events like this one is part of what makes our jobs so incredibly fun, so we are really excited about this weekend!
Comic-Con is the go to gathering for comics, movies, and science fiction enthusiasts, and in recent years it has attracted an impressive attendance of over 130,000. According to Forbes, Comic-Con is the largest comic and science fiction convention in the world, making it a one-of-a-kind opportunity for brands looking to connect with a large, targeted audience.
Comic-Con first started in 1970 as a single-day event with an attendance of about 100, growing over the years to become the renowned event that it is today. During the convention's history, it has attracted special guests like comic book artists, fantasy authors, science fiction writers, actors, and more. The convention's expansion to include more activities and themes has captured the attention of the more general public, leading to a wider audience and creating even more branding opportunities for companies like our clients'.
This event has grown over its forty-plus years to be more than just a comic book convention. Comic-Con now includes programming events, anime themes, film screening, a separate film festival, games, a masquerade costume competition, and an award ceremony. It has spread throughout downtown San Diego and expanded to attract more than just your average comic book enthusiast. The convention also provides artists and other talent with the chance to connect with relevant companies through art shows and portfolio reviews. All this makes it the pop culture convention and the perfect branding opportunity for a variety of industries.