ALL HANDS ON DECK! Hype Summer Interns are in the building!
Here at The Hype Agency we run on all cylinders all the time, so you can only image what the office is like during our busiest season of the year- summer! How do we cram an extra hour into our 24 hour days, you ask? Interns. Overzealous, career driven students, and recent graduates! The pool of applicants floods my inbox for months trying to secure a coveted position but only a few prevail.
Over the last four years Hype has established an intensive, real-world internship program where students and recent graduates get a taste for this rewarding but demanding industry. During the summer they go through Hype Boot Camp where they learn about Hypeology, have the opportunity to get their hands dirty (literally) in the field managing events and assigned to internal account teams to assist our clients. We put them in real situations, with real deadlines and real clients. This isn't an internship for the fainthearted and we'd put our interns up against yours any day.
Meet the 2014 Hype Summer Interns: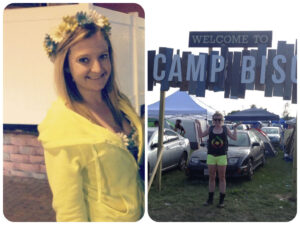 Intern Spotlight: Chelsea Kelly
"If I can have a career that allows me to do what I love, why not take advantage of that." – Chelsea
Chelsea recently graduated from the Lawrence Hebert School of Communication at Hofstra University in Uniondale, NY with a Bachelor in Public Relations. During her time at school she completed four internships along with a full course load every semester. During her PR internships she realized that writing about events was underwhelming and went searching for something bigger. She remembered the excitement of her first internship as Brand Ambassador for Zipcar. She truly enjoyed working with different groups on campus and found joy in engaging with consumers. Some of her best memories of college include attending events such as Mercedes- Benz Fashion Week, music festivals and product launches. With this in mind she set out to find an internship that would give her hands on experience with experiential events and marketing. On that path she found Hype!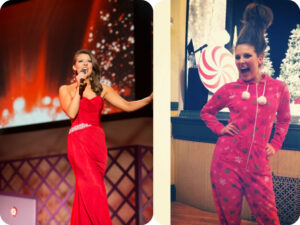 Intern Spotlight: Kendall Wipff
Kendall is a rising senior at St. Anselm College in Manchester, NH studying Communication with a minor in Sociology. Kendall is a busy, proactive bee! She currently holds the title of Miss Lakes Region and in her "spare" time she works with the anti-bullying program "The Bully Project"http://www.thebullyproject.com/. Kendall loves interning at Hype because of its fast pace environment! She just worked her first event as a Brand Ambassador for Warrior Dash last weekend and had a blast! Outside of the office, Kendall loves singing, Full House re-runs, soy lattes, statement necklaces, and spending time with family and friends.