2nd Annual #PromoLoveStory
We had so much fun with last year's #PromoLoveStory, we wanted to bring it back again! Whether you fell in love with the experiential industry one day while picking up a street team gig, met your best friend working a week long convention or fell in love with your significant other over a food sampling activation- we wanted to hear your Promo Love Story! For the second year in a row, we received such fun and heart-warming stories but only one could be the winner!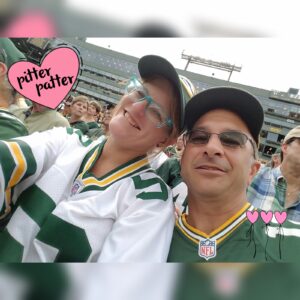 Congratulations to Carly who found her true love while working a promotion! Here is her story:
During an activation at Lambeau Field I met the man who changed my life! I was the product specialist during this event, and Don came up to talk about Chevy trucks. I answered a few questions and he asked if I had ever been to a Packer Game. I said no and he invited me to go with him! At the time, I had recently been divorced and in a tight spot with four children to care for. I gladly accepted his invite to the game, and what was one game became many more. Our friendship grew into love and as the months passed we met each others families and everything clicked! We are buying a home in February and going to Mexico in March. I never expected to find love again and now I have!