Program Spotlight: Inspired by Happiness Blind Cake Sampling
This past weekend, Hype joined forces Inspired by Happiness to bring a blind cake sampling to life at a local Seattle mall. Inspired by Happiness is a wholesome brand that uses only the highest quality ingredients with an ongoing commitment to ensuring that their ingredients include natural flavors, no artificial colors and trans fat.
Our team for this activation consisted of three key players- a market manager, lead brand ambassadors and assistant brand ambassador. The market manager was onsite to be Hype's eyes and ears, and manage all of the logistics of the day. Our lead was the host of the show, he was camera facing, out going and very personable; and our assistant brand ambassador was engaging and drove traffic to our footprint while delivering key brand messaging. During the activation, Hype's Brand Ambassadors blindly sampled Inspired by Happiness's pre packaged gluten free cakes while a video crew captured shoppers' reactions. Our video crew captured over twenty quality consumer reactions while tasting and then finding out the cakes are gluten free.  These video clips will be edited down for use on various Social Media outlets.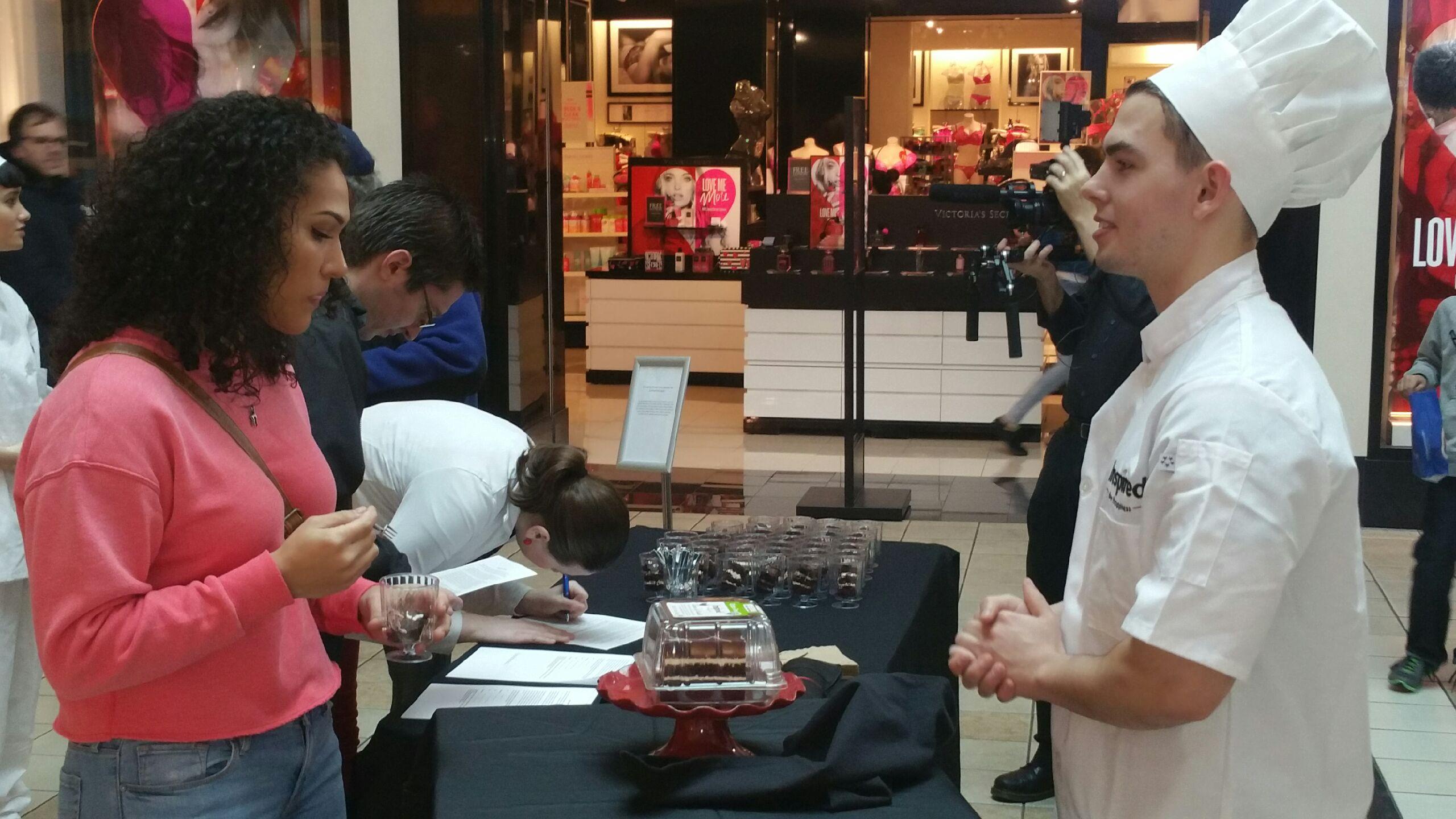 Once the blind tasting was completed, our team unveiled all of IBH's branding and conducted a mass sampling for all shoppers to try the cakes! The results from the activation were fantastic! Shoppers who tasted the cakes we're truly shocked to see that they weren't freshly baked and came pre-packaged from a local grocer and mainly that they were gluten free! Ready to kick off your next sampling program? Give us a call to see what all the Hype is about!