What DO you do?
From the desk of Dayna Gilchrist, Hype! CEO & Founder –
This month my youngest turned 7 years old and last week at dinner while we were all talking about our days, he took command of the conversation and said to the table (looking right at me), "not that I think you don't do anything all day, but what do you do at work, mom?" I was stunned. We talk about work and school every night. We share our highs and our lows of the day. The boys have been to Hype! events, they have spent countless hours in the office and listened to me on the phone. I mean I know they are only 7 and 8 but I was sure they understood what I did!
I asked, "do you know what Dad does?" and he answered quickly, "yes he makes stuff out of metal." My husband runs a metal fabrication company with his father, so he was very accurate in his response.
I said, "that's right honey, do you know what we do at Hype?" and he said, "I just don't totally get it, you don't make anything, right? Sooooooo, what do you do all day?" Well, you may say that being offended by a 7 year, my own son, is silly but I was a little slighted. However, it had me thinking, maybe I am not good at telling my story well. So, today I am writing this post for my son, Cole, to illustrate to him what my company, Hype! is all about and what it is I do all day!
To start, here is a little timeline to illustrate my journey of how Hype! was born –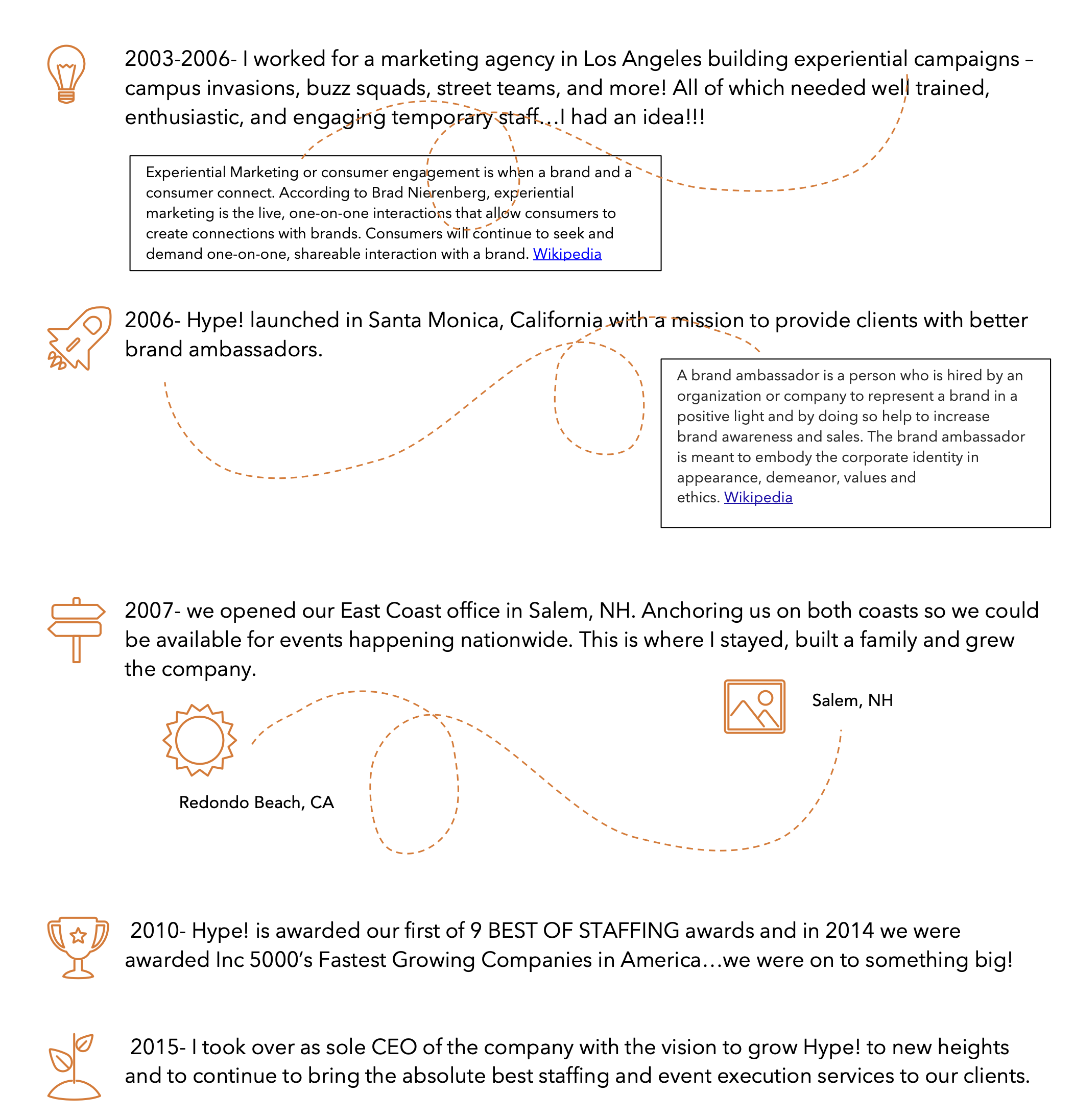 And here we are in 2020, so let me tell you what I do all day at this awesome place I get to call work (going to break it down so Cole can understand!) ….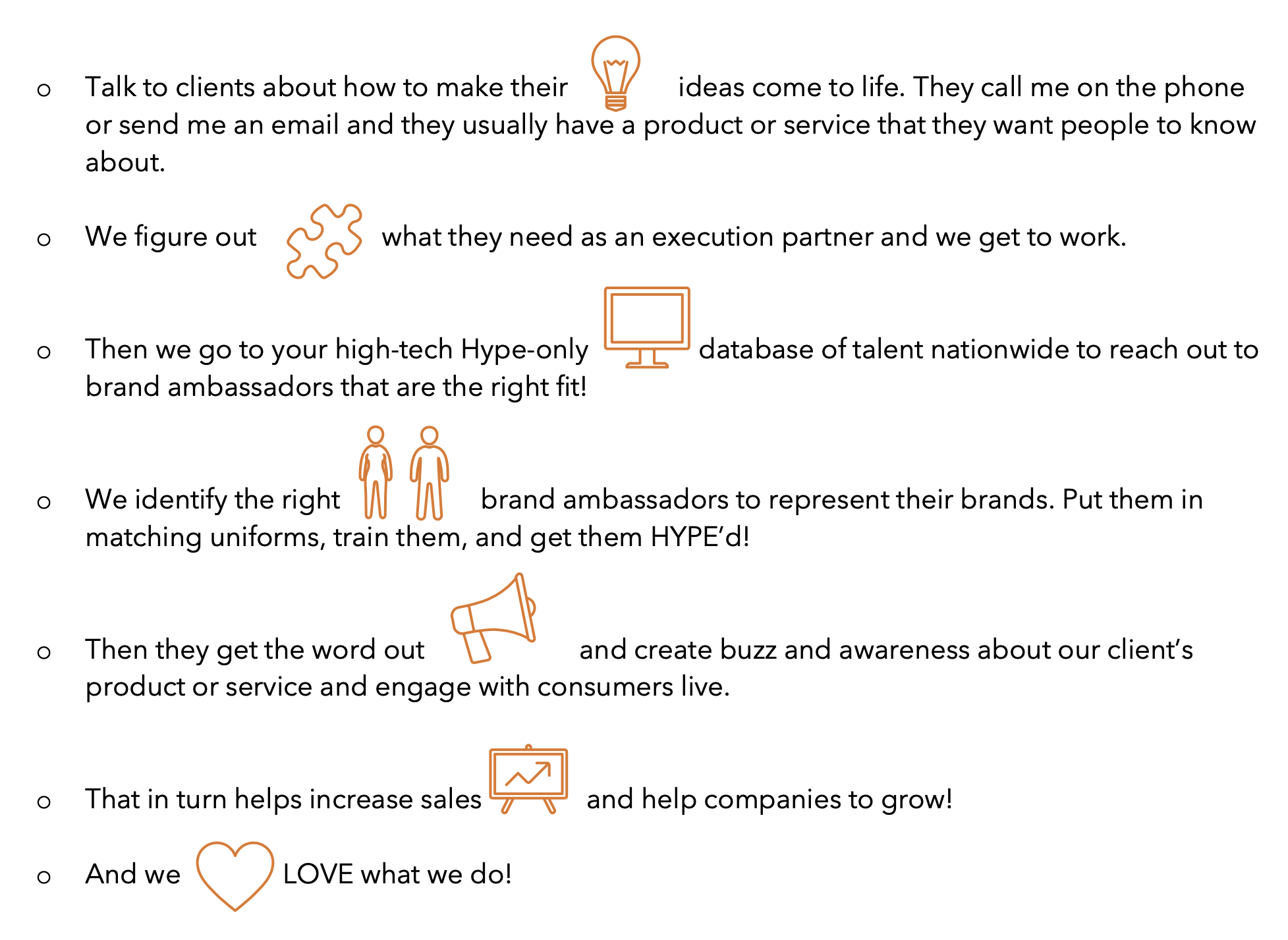 Well, hopefully, that helped to clear things up. I mean, I could go on to say that no two days at my job are ever alike and I look forward to walking through the doors each day to see what is in store for me and the team. Some days we are eating tacos (testing flavors for a new mobile tour), dressing up for the holidays, sharing stories for the weekend, putting out "fires" when something unexpected happens in the field, brainstorming ways to get a 50ft gummy bear in Times Square, or coming up with new staffing techniques….I guess I will have to accept that some people will never really know what I do in the building in Salem, NH all day!! At least now, my son does.