Talent Tip Tuesday: Traveling for Super Bowl 50
Are you traveling to San Francisco to work the Super Bowl or maybe just visiting the Golden Gate City before, during or after SUPER BOWL 50!? Regardless of the reason of your visit, work or play, we have a few tips to help navigate your trip!
Airport Navigation
Car services such as Uber or Lyft cannot pick up at the Arrival terminal but, they can pick you up at Departures! Head upstairs to departures, save a few bucks and Uber Pool or Lyft Share.
San Francisco Transit
There are multiple modes of transportation in and around the city—Light Rails, Cable Cars, Street Cars, Buses, BART and more.
Be aware of road closures and change in public transit. From Jan 23 to Feb 12, street closures will be in effect. Follow @SFMTA_muni on twitter for real-time updates.
Do your research
Check out local events, maps and other opportunities in the area: KNOW BEFORE YOU GO! There is a LOT of things happening that you won't want to miss!
Come Prepared
We aren't sure what Mother Nature will bring so be sure to bring layers. As Mark Twain once said, "The coldest winter I ever spent was a summer in San Francisco."
GAME DAY READY!
Game day transportation is something you might want to look into if you are staying in San Francisco. SUPER BOWL 50 is taking place at Levi's Stadium in Santa Clara, about 45 miles south of San Francisco. Parking lots open at 9am and there will be drop off locations for Taxi's, Uber's, Fan Express Shuttles.
HYPE AT SUPER BOWL 50!
We have teams all around Super Bowl City, even some Hypettes and Hypesters! They will be live tweeting and enjoying the insanity of the exciting next few days! Be sure to follow us and interact with us: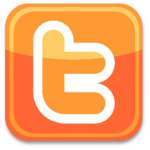 @The_Hype_Agency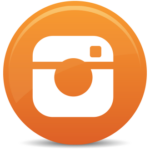 @thehypeagency