Build Your Brand with Instagram
"Should I go with Valencia or XX Pro?" it's an age-old dilemma Instagram addicts have pondered over whether we like to admit it or not. Behind the filters and selfies, Instagram is a great place for businesses and brands to showcase what they're up too. Home to the most active community on social media, its no wonder everyone is trying to tap into this social market. But what's the best way to do that? Here are The Hype Agency's tips and tricks on making Instagram work for you!
Instagram is all about making you or your brand look fun and exciting! The Hype Agency loves posting about what's going on both in and out of the office. Whether it's our Cinco de Mayo lunch or getting muddy at Warrior Dash- we showcase Hype culture as well as our experiential events!
Instagram is so active, use that to your advantage. People love to be showcased and posting their pictures will give them something to brag about and should help drive even more people to your content (example: Oh my god! Guys, The Hype Agency reposted my picture from Warrior Dash! Check it out!!) Before an event its a good idea to come up with a #hashtag that would make it easy for attendees to share their experience and photos. Make sure to promote it on social media and any other promotional materials. This will also help when you're trying to find some cool photos to repost.
Finally, be Insta-smart. There are tons of sites available (many of which are free!) that can help you optimize your account. Services like Iconosquare break down your stats, giving you your most liked content by day, time, and even filter.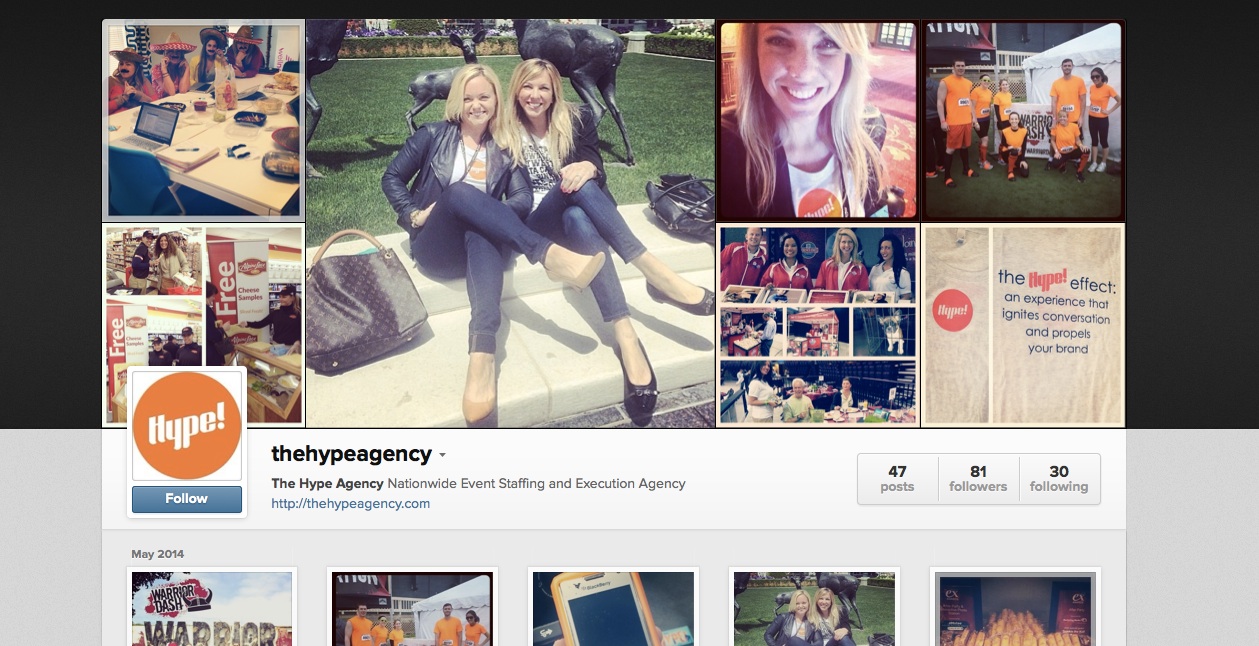 If you're looking for some inspiration, check out these brands who have embraced the Instagram way of branding – Ben and Jerry's, GoPro, Red Bull and Starbucks!