The Hype Agency Wins Inavero's 2014 Best Of Staffing® Talent Award
SALEM, N.H. and REDONDO BEACH, Calif., April 7, 2014 /PRNewswire/ — For the third year, The Hype Agency, the U.S.' preeminent nationwide experiential staffing company, has been named to the 2014 Best of Staffing® Award list presented by Inavero, in partnership with Careerbuilder.com. Best of Staffing is a competition for staffing firms to see who truly provides exceptional talent service. This prestigious award distinguishes staffing firms who outperformed the industry's benchmark. Yet again, this year's award outcome highlights a growing divide among the industry's leaders and laggards, and identifies The Hype Agency as one of the best staffing agencies in the industry!
Less than two percent of all staffing agencies in North America receive the Best of Staffing Award for service excellence. Utilizing the Net Promoter® methodology, the 2014 Best of Staffing Talent winners achieved satisfaction scores nearly double the industry average. This contrast in scores is a clear indication that the firms who have earned the 2014 Best of Staffing Talent Award truly stand out for their service quality.
"It is such an honor to be named to the Best of Staffing Talent List again! We truly pride ourselves in providing the best customer service in the industry and creating long-term partnerships with our clients and talent," commented Kate Bright & Dayna Gilchrist, founders, The Hype Agency.
One staffer surveyed said, "I believe those who run the agency legitimately have their clients and employees best interest at heart. I believe in them as a company." And another staffer commented, "The Hype team has always been friendly, professional, and easy to communicate with.  I always look forward to my next assignment with Hype!"
If you are in search of an event staffing agency and execution partner for your upcoming mobile tour, experiential marketing campaign, or PR stunt, there is only one choice….The Hype Agency! Call them today at 1-844-GET-HYPEx111!
The Hype Agency is currently staffing programs for Fortune 500 companies including: Walgreens and Google. Previous and ongoing staffing programs for Fortune 500 companies include:  AT&T, Kraft Foods, Wal-Mart, Coca-Cola, Johnson & Johnson, Target, Nike, and P&G. The Hype Agency has also executed numerous entertainment events and screenings for ABC, NBC, HBO, Comedy Central, USA Network, MTV, and Fox.
ABOUT THE HYPE AGENCY:
The Hype Agency provides event staffing and experiential event execution partnership for its marketing agency clients. Founded in 2006 by entrepreneurs Kate Bright & Dayna Gilchrist, the agency has offices in both Salem, NH and Redondo Beach, CA. Hype's clients come to The Hype Agency for the "HYPE Effect"; the moment when a brand ambassador and consumer meet. It's a critical moment—one that Hype takes a lot of time to consider and analyze. Because they know that having just the right person, the right message, and the right experience can make that moment perfect, lasting long after the initial engagement.
Hype has executed experiential marketing programs for a wide array of brands, including: Target, Delta, Dove, Google, L'Oreal, PepsiCo, Toyota, Nike, Sony, and Anheuser Busch; Entertainment industry for movie studios and television networks such as Paramount, Fox, Disney, Universal, ABC, NBC, USA, and Nickelodeon. Hype provides brand ambassadors for sampling events, trade shows, street teams, in-store demos, bar & nightclub promotions, mobile marketing tours, sporting events, and more!
The Hype Agency has offices in Redondo Beach, CA and Salem, NH. For more information on The 2014 Best of Staffing Award – please visit https://www.bestofstaffing.com/2014/talent/the-hype-agency
For more information on The Hype Agency – please visit www.thehypeagency.com
About Inavero
Inavero administers more staffing agency client and talent satisfaction surveys than any other firm in the world.  Inavero's team reports on satisfaction surveys from more than 500,000 staffing agency clients and talent each year and the company serves as the American Staffing Association's exclusive service quality partner.
Inavero's Best of Staffing® is the nation's only award that recognizes staffing agencies that receive remarkable reviews. Bestofstaffing.com is the central place that businesses and talent go to find the best staffing agencies to call when they are in need.
Logo – http://photos.prnewswire.com/prnh/20140407/NY97475LOGO
SOURCE The Hype Agency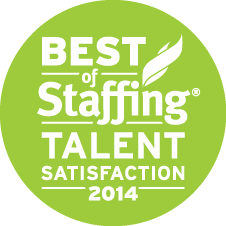 RELATED LINKS
http://www.thehypeagency.com